Back to all posts
Posted on
2022-2023 School Start Up Information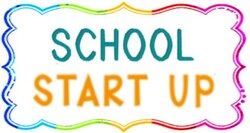 Hello / Bonjour, current and incoming ÉCKS Families
If you are interested in registering your child for ÉCKS, our office will be open for registration on September 2  from 9:00 - 3:00.  
The first day of school for the 2022-2023 school year is September 6, 2022.  
On the school website, you will find school supply lists, bell schedules, etc.  
Transportation information can be found here.
 
For additional information, please visit the Battle River School Division website at https://www.brsd.ab.ca/
Your child's homeroom class designation will be shared in late August.  You will receive correspondence from the school when they become available.   
Have a great summer!