Back to all posts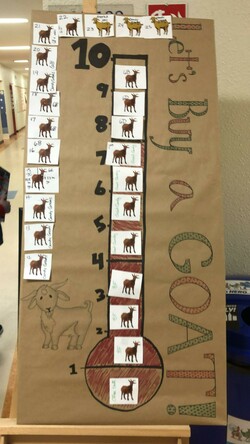 Our Leadership Students have been working to collect change to buy goats for people in third world countries as part of the WE movement.  For every $50 we raise, we are able to buy a Goat.  Want to know more? Check out this testimonial about how a goat can change someone's life.  
Students have done several different things to collect funds: 
Selling candy bags at our dance.
Selling candy canes during lunch hours.
Collecting change in our homeroom classes.
 To date, students have raised enough money to purchase 25 goats!  Way to go everyone!